Dirty Little Secret: Book Boyfriend of 2011 Edition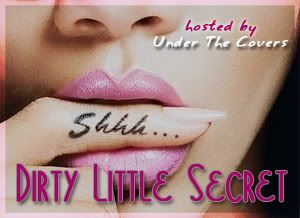 The Dirty Little Secret for this week was to make a list of your favorite book boyfriends, but I'm only going to pick one. So, my favorite book boyfriend of 2011 was …. ba da da da da (that was a drum roll) …
Jeremy Gray from Annabel Joseph's Comfort Object!
This was a recent read for me, but he was delicious. I really don't have a thing for actors, it's kind of a turn-off, actually, but Joseph didn't really get into that aspect much, beyond the effects of the travel and the fame. And he didn't get off on the whole attention/press thing, either. Instead, he fell for a girl who was simple and real and loved to read (ahem).
He was pretty kinky, but I liked that he wasn't pain-focused like some other of Joseph's doms have seemed. It was hard for Nell to handle pain, especially caning, and so when he did it, he was very appreciative. Despite a sort of gruff exterior and asshole-ish behavior, he was such a sweetheart! That birthday party was sweet. The whole books thing was cute.
And I loved-loved-loved the last scene. It was ADORABLE. I won't give it away, but let's just say that glasses are involved and it makes me smile just to think about it. You know, I do love angst and drama, it makes for a great book, but at the end of the day, when we are thinking about their HEA, I want to know that they're going to have fun.
I think I might be making this book out to seem cuter than it was, or would seem to other people. This is serious BDSM erotica, not sugar kink or anything like that. He's definitely domineering and controlling. And she is, by conventional descriptions, a whore. But I found them both to be very relateable and delightful.