Dirty Little Secret: Anticipated Book of 2012 Edition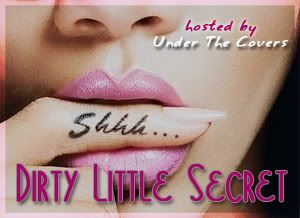 This year, I'm looking forward to reading Crash Into You by Roni Loren. And lo! It has already been released, as of this past Tuesday. I'm only on chapter two, though, as I had a lot of books I was already working on. So far so good. Here's the scoop:
And the blurb (from GoodReads):
Brynn LeBreck has dedicated herself to helping women in crisis, but she never imagined how personal her work would get, or where it would take her. Her younger sister is missing, suspected to be hiding from cops and criminals alike at a highly secretive BDSM retreat-a place where the elite escape to play out their most extreme sexual fantasies. To find her, Brynn must go undercover as a sexual submissive. Unfortunately, The Ranch is invitation only. And the one master who can get her in is from the darkest corner of Brynn's past.

Brynn knows what attorney Reid Jamison is like once stripped of his conservative suit and tie. Years ago she left herself vulnerable only to have him crush her heart. Now she needs him again. Back on top. And he's all too willing to engage. But as their primal desires and old wounds are exposed, the sexual games escalate-and so does the danger. Their hearts aren't the only things at risk. Someone else is watching, playing by his own rules. And his game could be murder.
Yummy, right?
The bit with the BDSM ranch and going undercover has a very Cherise Sinclair vibe. In fact, the plot sounds very familiar. But really, I love that series (except for the last one, *ahem*) so I'll totally take more. And it's published by Berkley, so you gotta give the traditional publishers credit for catching up!