Love Is In The Air: Trust in Me Giveaway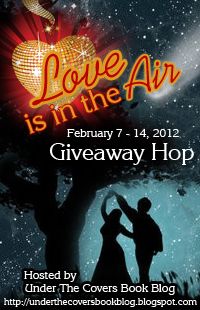 In honor of a day for love, I'm giving away one copy of my dark erotica, Trust in Me, which releases on February 14th, AND a $5 Amazon gift card. Note that this is very dark, graphic and violent, so think of it as love for the kinky, disturbed set 😉
Can love be found between a whore and a knight in tarnished armor?

Mia longs for the daily torture to end, but one last task keeps her holding on. In a betrayal of the crime lord who pulled her from the gutter, she'll free the shipment of human cargo, and if she's lucky, die in the process. The alternative is unfathomable, even to a woman well-versed in erotic torture. But luck abandons her yet again when she meets the security expert in charge of the shipment and finds herself face to face with her childhood crush. The man she once begged for help. The man who failed her.

Tyler Martinez is an undercover FBI agent with one chance to right the wrongs of his past. Thrust deep into the seedy world of human trafficking, he must put aside his guilt over abandoning Mia all those years ago in order to save her now.

Someone's pulling the strings in this sadistic play on trust, but Tyler and Mia may not live long enough to see the curtain fall. Trust in Me is a story of erotic pain and incipient romance, spiraling ever faster toward betrayal or redemption.

WARNING:
This book contains explicit scenes of dubious consent, graphic violence and sex. It also depicts abuse and captivity situations. Not appropriate for anyone uncomfortable with these situations or anyone under the age of eighteen. This is a work of fiction.
Have you read any dark erotica? Who are your favorite authors who tackle dark themes (erotica or just plain romance)? Comment to win and happy Valentine's Day to ya!